What is life and social counseling?
Watch this video done by the WKÖ
Because of the current situation, workshops are available online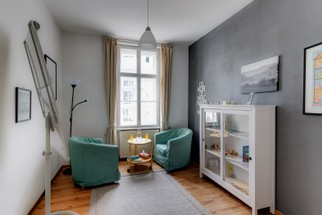 Take a look at our location in Vienna
New online together-groups now.
Dont grow lonely in these times!
Psychological Counseling – "Am I crazy? "
No! In comparison to other sciences psychology is rather new. During that short period of time there was a long time in which it was seen as something relevant only to people who are "mentally ill ". Only over the last decades it has been established that our mental health is the base for all our health. If our psyche is unbalanced for any reason, it can have dreadful consequences.
Psychological counseling is for healthy people. This means it is either to strengthen a stable mind or to support on the way back on track. So don't be shy to make use of this support.
It is like getting extra vitamins to help out your immune system!